10 November 2021
Dans
News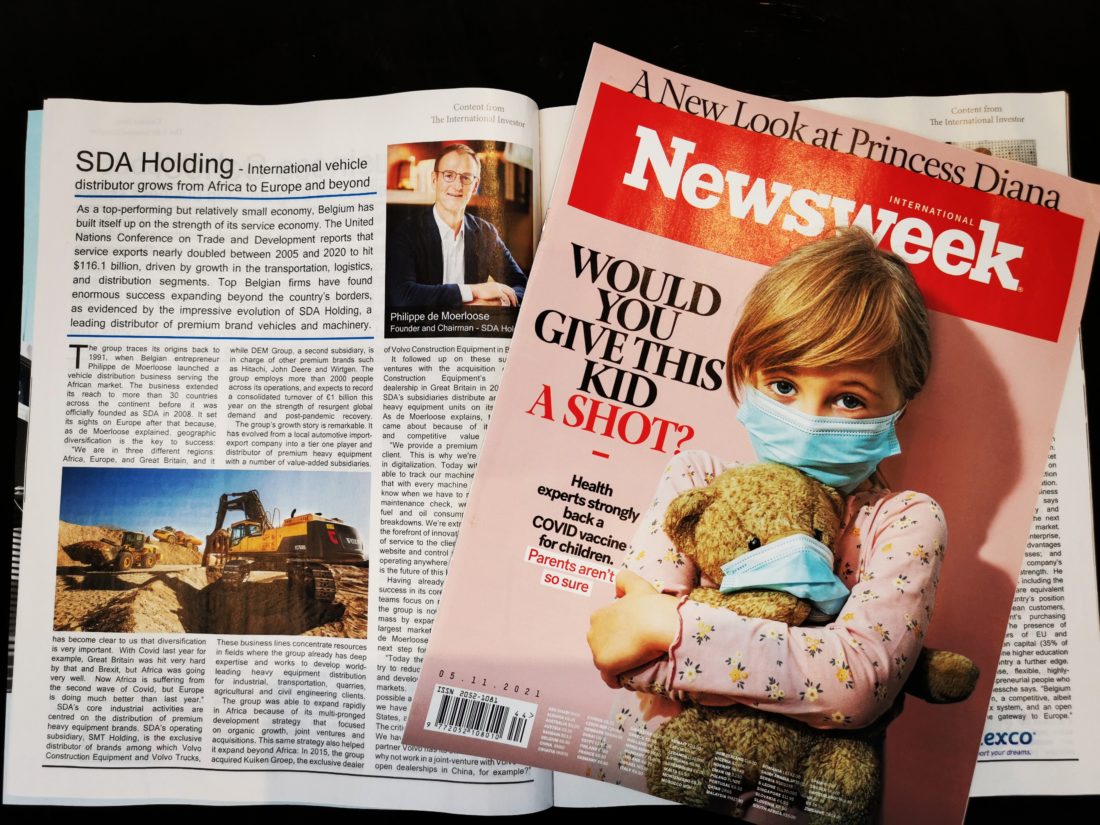 SDA Holding among the companies that count according to Newsweek…
In a special report, the international magazine Newsweek draws a portrait of the Belgian economy.
Belgium is a small country in terms of size, but it is big on opportunities. As Newsweek rightly puts it, "its open economy, robust infrastructure, highly-skilled workforce, and enviable position in the heart of Europe has given Belgium a distinct set of competitive advantages."
You will find below the complete file containing the relevant analysis of Newsweek as well as the presentation of a certain number of companies which the magazine invites to discover, of which SDA Holding.
Newsweek : Belgium – Europe's sustainable innovator goes from strength to strength
Want to read directly the presentation of SDA Holding? Here you go:
Newsweek : SDA Holding – International vehicle distributor grows from Africa to Europe and beyond
Enjoy the reading!